Winterville - Ashley Meadows
Homes for Sale in Ashley Meadows Winterville, NC
Homes for Sale in Ashley Meadows Winterville NC neighborhood are located in the heart of the Greenville /Winterville area. The subdivision consists of single family conventional style homes. some of the homes have garages and all feature large driveways that accommodate two additional cars or more easily. These homes feature all vinyl siding and there are many cul-de-sac streets within the neighborhood and a couple of entrances for easy in and out. The neighborhood features curb and gutter streets and is served by city utilities. The subdivision began construction in the early 2,000's.
Convenient location just off of Old Tar Rd in Winterville means you can be anywhere in the Greenville / Winterville area within minutes from the neighborhood. Great shopping and the area's top restaurants are just minutes away. There is a Food Lion located just across from the entrance to the subdivision making grocery shopping super accessible. Winterville has 4 baseball fields as part of it's parks and rec department and an outdoor amphitheater for concerts and movies in the park event. With a population around 10,000 - Winterville retains a certain small town charm.
Price range - $110,000 to $174,000 
Size range - 1,300-sf to 2,300-sf 
Average Lot Size - Quarter Acre
School District: W.H. Robinson Elementary, A.G.Cox Middle, S. Central High School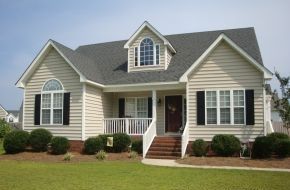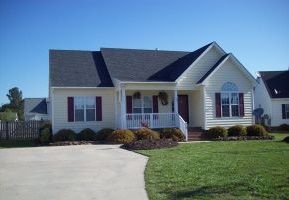 Recent home sales in Ashley Meadows Winterville NC Neighborhood
Community Information for 28590 - Ashley Meadows
Gain valuable insight into a community by looking at household incomes, crime risk, education levels attained, and potential for extreme weather. Use the map to locate points of interest like shopping, restaurants, and healthcare services.
Market Insider Analysis for Winterville NC - 28590
The data on this page is consolidated from multiple sources and includes current listings, recent sales, and more. Whether you're a buyer or seller, the knowledge you gain will help put you in control of your real estate transactions.
Connect with us:

Winterville - Ashley Meadows Properties
$198,480
Average Listing Price
Find a Home in Winterville - Ashley Meadows
More Neighborhoods
Winterville - Ashley Meadows
KWLS listings last updated Mar 5, 2021 8:04:pm.